"Thanks to your agency, we were able to get everything we needed, and more! Your people were great, and everyone was willing to go the extra mile...Your resources, professionalism, and ability to help us avoid problems is greatly appreciated."
B. Harsh
V.P. Operations
The Image Producers Inc.
Welcome to LeModeln, Inc.
A Full Service Model and Talent Agency
Print This Page


We represent our Talent in various areas of the industry including print ads, catalogs, and brochures, TV commercials, TV and radio voice-overs, industrial on-camera and voice-overs, fashion show / runway, trade show / promotional, and Films.
LeModeln also provides casting services for feature films and television projects. We are always looking for new Talent! We represent all ages and "types" - you do not have to be a "Perfect 10"! No experience in the industry? No problem! Read More >>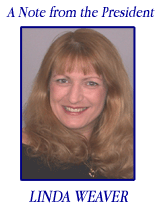 "Perception is everything in this business"
Public perception and stereotypes are not always accurate. Although most believe that models, actors and actresses must be perfect physical specimens, not everyone that is hired is young, slender and absolutely beautiful. After 18 years in the business, I have developed a reputation for finding work for real people. and provide employment opportunities for individuals from age three months to 82 years of age. I started this company with only 17 clients and now I represent over 400 clients and can match each talent with a targeted market group. Networking is essential to an agency's success and I collaborate with 22 other agencies in 19 states and internationally with colleagues in Tokyo and Milan. I have supplied talent for over 3,800 local, regional, and national commercials, more than 1,900 industrials (training films, etc.), thousands of pages of print ads, innumerable fashion shows, major roles, minor roles and extras in at least 59 major motion pictures and 87 feature films.
For more information read the article about us in Business Journal Daily
LeModeln has a fully equipped on-site casting facility
for video auditions, voice over auditions, and still photography!